Save the Date: Hispanic Federation Annual Gala is on April 21st!!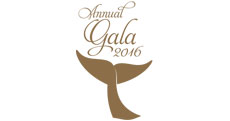 The Hispanic Federation's annual gala is moving to a new location.  After more than a decade at the Waldorf Astoria Hotel, Hispanic Federation will welcome guests at the American Museum of Natural History on April 21st.  This year's honorees include Donald Graham of TheDream.US, Toyota, and philanthropist and entrepreneur, Luis Ubiñas.
"Each year, we work incredibly hard to make the gala a success because we want to celebrate our honorees, highlight our work but, most importantly, because we want to raise money to help our amazing network of community-based organizations," said HF President José Calderón. "Our agencies depend on the grants we're able to give as a result of the gala to support critical needs that traditional philanthropy doesn't fund. Last year was our most successful gala ever, allowing us to give nearly $2.5 million dollars in support to our nonprofits. This year, we're setting the bar higher and looking forward to working with our friends and supporters to making that possible.
To reserve your sponsorship or purchase tickets, call 212-233-8955 or download the reservation form here.